BMW M4 – The Decision Is Up To You Coupe Or Convertible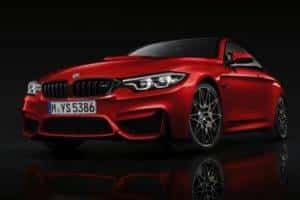 A Luxurious Choice
If you are looking for a luxury two-door, we agree that the BMW M4 is a top choice.  It has the perfect combination of sports car performance with the comfort of a car you will want to drive everyday. The seats will help you stay put while you grip the open road, but have no fear they are still the luxurious comfortable seats you expect from a BMW.  The BMW M4 is the perfect coupe or convertible as your weekend or everyday car.
What We Love Most
We love how beautiful and plush the interior is with or without adding optional packages.  The weighty brakes will make you feel secure and trust in your own driving capabilities.  The handling is extremely precise while ensuring your ride is still smooth and comfortable.  The remarkable engine is turbocharged and will make you feel like you're driving for the first time again.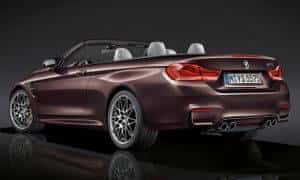 Additional Packages
We offer a spectacular executive package that will help make sure you and your riders have the best experience every drive.  The package comes with head's up display, heated rear seats, heated steering wheel, parking sensors and a rear view camera.  The Driver Assistance Plus package will make driving even easier than before.  Blind-spot monitoring, lane departure warning, a side and top view camera system and forward collision mitigation will ensure your drive is as safe as possible.  Driving is made simple when you opt to add either of these packages.
Find Your Ultimate Driving Machine
We look forward to seeing you soon, and are excited to show you how fun and luxurious this M4 really is.  Take a look at our inventory of new, preowned, and certified preowned BMWs online at www.elmhurstbmw.com.  We are among the a best in Chicagoland BMW dealer and have the best sales and finance teams ready to help you find your next vehicle.  See you soon!