And The 2017 User Experience Award Goes To…..The New BMW 5 Series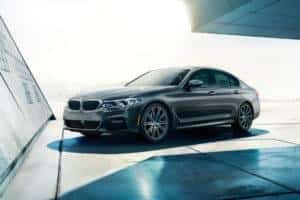 The new BMW 5 series wowed the judges this year at the North American International Auto Show in Detroit, by featuring a broad spectrum of harmonious technology and design. The EyesOnDesign Awards are officially-sanctioned design awards, honoring the best production and concept vehicles. This BMW model is the most innovative to date, by pairing exclusive driving dynamics, that include Remote Control Parking and Advanced Driver Assistance Systems; clearing the path toward autonomous driving.
With this new model being available at US dealers in February 2017, Park Ave BMW is ecstatic to announce that we have many 2017 BMW 5 Series near Jersey City to satisfy drivers who are in need of an updated, award-winning vehicle. This BMW is receiving praise from the industry as the technology has ultimately raised the bar for luxury vehicles.
2017 BMW 5 Series User Experience Technology
The many seamless connectivity systems that the BMW 5 Series has ensures maximum safety and productivity. The Remote Control Parking and the Advanced Driver Assistance features are perfect examples of smooth congruence. By instituting the help of the new user interface, this makes personalized connectivity available with Heads-Up Display, BMW Gesture Control, Voice Control and Remote 3D View. These new amenities are something that our BMW dealer serving Jersey City knows would be a game changer for our customers.
Check Out What's New With The 2017 BMW 5 Series
https://www.youtube.com/watch?v=IwB9fiSjd_A