Art and Ice Cream Mix at Family Day at the Museum – Elmhurst BMW Dealer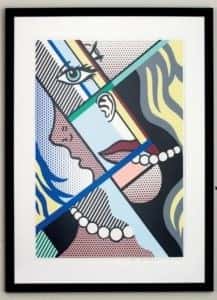 If you think art and ice cream don't mix, Elmhurst Art Museum would like to change your mind. At Family Day at the Museum, kids can create portraits using chocolate sauce and then finish off their work with ice cream.
Held on Saturday, August 26, from 1-4 p.m., Family Day at the Museum is a special day filled with art projects tied to the museum's exhibition, The Human Touch. All of us at Elmhurst BMW believe art is an important part of every child's education. And there's no better way to spark an interest in art than Family Day at the Museum.
Open through August 27, The Human Touch honors the diversity of people and the variety of modern human experience. The exhibition includes works by Roy Lichtenstein, Dinh Q. Le, Nan Goldin, Chuck Close, Kerry James Marshall and Jim Dine.
All told, there are 42 different works of art to enjoy, selected by the curators from among the 400 works of the RBC Wealth Management Collection, a division of the Royal Bank of Canada. The RBC Collection is a celebration of people and how they reflect the society in which they live. According to curator Don McNeil, the human form is the most direct expression of the human condition. He believes the human figure makes the collection accessible, yet provocative. While it's entertaining, it's also thought-provoking.
We know you'll have a great time at Family Day at the Museum. Your kids will enjoy it, and you may even learn a thing or two about art.
Date:
Saturday, August 26, 1-4 p.m.
Address:
Elmhurst Art Museum
150 Cottage Hill Ave.
Elmhurst, IL 60126
Admission:
Family Day at the Museum is free with museum admission and for members. Admission to the museum is $9 for adults, $8 for seniors, and free for students and children under 18.
For More Information:
Visit elmhurstartmuseum.org or call the museum at 630-834-0202.