Attend the Bernstein Spectacular Concert – Elmhurst BMW Dealer
You're invited to attend the Elmhurst Symphony Orchestra's Concert: Bernstein Spectacular, on Sunday, October 7, 2018, at 3 p.m. This performance at Elmhurst Christian Reformed Church marks the opening of the Elmhurst Symphony Orchestra's 58thseason as well as the 100thanniversary of the birth of composer Leonard Bernstein. Soprano Michelle Areyzaga is a very special guest who will perform songs from "West Side Story" and other favorites. All of us at Elmhurst BMW urge you to attend this concert and support the wonderful work of the Elmhurst Symphony Orchestra.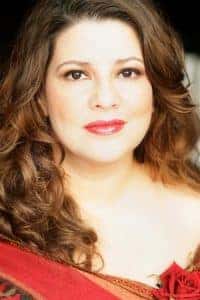 Under the direction of Elmhurst Symphony Orchestra's conductor, Stephen Alltop, you'll hear a selection of Bernstein's vocal and instrumental music, as well as the suite from "Our Town" by composer Aaron Copland. Enjoy solos by Michelle Areyzaga of the Bernstein compositions "Glitter and Be Gay" from "Candide," "I Feel Pretty" from "West Side Story" and "A Simple Song" from "Mass." The orchestra's performance, combined with Areyzaga's voice, is sure to delight your ears and your heart.
Internationally renowned soprano singing star Michelle Areyzaga is well-known for her interpretations of Bernstein's music. She performed in a production of his operetta, "Candide" and toured as part of the "Bernstein on Broadway" show for six years.
Tickets are still available for this celebration of Leonard Bernstein's music! Buy your tickets for the Bernstein Spectacular today from the Elmhurst Symphony Orchestra's website or by calling the Box Office. Contact information is listed below. Tickets can also be purchased at the door on the day of the concert.
If you'd like to learn more about the music included in the Bernstein Spectacular, be sure to attend the Behind the Music Stand discussion by Northern Illinois University faculty member Dr. Ted Hatmaker before the concert at 1:45 p.m.
The Elmhurst Symphony Orchestra's 58th season is funded in part by grants from the City of Elmhurst, the Gaylord and Dorothy Donnelley Foundation, the Illinois Arts Council and 90.9FM WDCB.
Date and Time:
October 7, 2018
Behind the Music Stand: 1:45 p.m.
Elmhurst Symphony Orchestra Concert: Bernstein Extravaganza: 3 p.m.
Location:
Elmhurst Christian Reformed Church
149 W. Brush Hill Rd.
Elmhurst, IL 60126
Admission:
Adults: $35
Seniors $32
Students $12
Family and group rates are available.
For More Information:
Call 630-941-0202 or visit www.elmhurstsymphony.org.