Celebrate the 23rd Annual Elmhurst Museum Day – Elmhurst BMW Dealer
Don't miss your chance to visit all three of the museums in the city for free at Elmhurst Museum Day 2019! The 23rdannual Elmhurst Museum Day takes place on Sunday, May 19 from 1-5 p.m. In addition to free admission, each museum has something special planned for visitors. Hop on the Explore Elmhurst Trolley and you won't have to deal with driving and parking. At Elmhurst BMW, we applaud this popular annual event that commemorates the cultural importance of museums. Elmhurst Museum Day is full of family-friendly fun!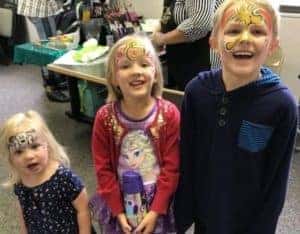 Each museum has activities planned for Museum Day that everyone in the family will appreciate. Check out what's on offer below.
The Elmhurst Art Museum has activities that include viewing of two current exhibits entitled "With a Capital P: Selections by Six Painters" and "Luftwerk: Parallel Perspectives." Both are held in the Mies van der Rohe-designed mid-century architectural marvel, The McCormick House. You can also take part in a fun, interactive art activity related to the exhibits.
The Lizzadro Museum of Lapidary Art features three whimsical meals all made of stone in its popular exhibit called "The Rock Café." View all of the museum's permanent exhibits of stone carvings, beautiful gemstones and the spectacular Castle Lizzadro made of 18-karat gold and jewels. Kids can search for real fossils, minerals and rocks to take home in the stone hunt.
The Elmhurst History Museum has a new exhibit called "Worlds of Wonder: Remembering Chicagoland's Amusement Parks." View the exhibit and then take part in fun, amusement park-themed outdoor activities and crafts (weather permitting). You can also enjoy free cookies, lemonade and face painting.
Mark your calendars now for Elmhurst Museum Day 2019. It's a great afternoon out for families and individuals. We hope to see you there!
Date and Time:
Sunday, May 19, 1-5 p.m.
Locations:
Elmhurst Art Museum
150 S. Cottage Hill Ave.
Elmhurst, IL 60126
Elmhurst History Museum
120 E. Park Ave.
Elmhurst, IL 60126
Lizzadro Museum of Lapidary Art
220 S. Cottage Hill Ave.
Elmhurst, IL 60126
Admission:
Free.
For More Information: