Create a Keepsake at Days with My Dad: Memory Jars – Elmhurst BMW
If you're looking for the ideal Father's Day Gift, we have just the thing. Take the kids to the Elmhurst History Museum on Saturday, June 16 for Days with My Dad: Memory Jars and create a unique gift dad will cherish for many years. Bring a small item that has some significance to the family or that is reminiscent of time spent with dad (or grandad). The museum will provide jars with lids and all the craft supplies your child will need to make a perfect memory jar. We at Elmhurst BMW believe this is a great way to create a family keepsake that honors dad.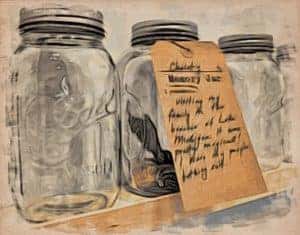 The jars kids create at Days with My Dad: Memory Jars make special gifts. Children can embellish their jars using various craft materials to personalize them for their father or grandfather. Kids place the memento inside the memory jar and then attach a tag that explains the significance of the item. This simple concept results in a small jar that holds very special memories. Dad can display it at home or at the office. Best of all, it's a custom-made gift that shows how much your child cares.
One thing's for sure. Dad will be surprised when he receives his distinctive, handmade present. If you like, the entire family can participate in Days with My Dad: Memory Jars, including dad or grandad. You'll have fun documenting family history together.
Take advantage of this special opportunity at the Elmhurst History Museum. This fun event should fill up fast, so call 630-530-6879 and reserve your space now. There's a $4 fee for each memory jar.
Date and Time:
June 16, 2018, 10 a.m. to 2 p.m.
Location:
Elmhurst History Museum
120 E. Park Avenue
Elmhurst, IL 60126
Admission:
$4 for each jar.
For More Information:
Visit www.elmhursthistory.org or call 630-833-1457.