Discover Alex Chitty: They Will Bloom Without You – Elmhurst BMW Dealer
If you need a break from the busy holiday season, come discover a special, site-specific exhibit at the Elmhurst Art Museum (EAM) entitled Alex Chitty: They Will Bloom Without You. Chitty's art, including drawings, sculpture, photos and video, can be seen now through Sunday, Jan. 7. The exhibition is in the museum's McCormick House, one of only a few private residences designed by famed modernist architect Ludwig Mies van der Rohe. All of us at Elmhurst BMW are proud that our city is home to the work of this pioneering architect, and encourage you to view Chitty's innovative art set against the mid-century cool of the McCormick House.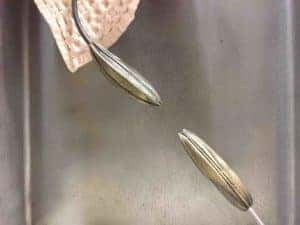 The McCormick House is a masterpiece of steel, brick and glass, one of only three residences designed and built in the United States by Mies van der Rohe. Constructed in 1952, it was later acquired by the EAM and reconfigured to serve as a setting for modern and mid-century art. In conceiving her creations for Alex Chitty: They Will Bloom Without You, the artist imaged how people lived in the home's minimalist interior enclosed by ultra-modern glass walls. Her resulting work, 18 pieces that can be viewed throughout the house, is a commentary on some of the simultaneous yet opposing states that the dwelling embodies, including movement and stillness, interior and exterior.
The title of the exhibit, They Will Bloom Without You, refers to Chitty's observation that flowers in general, and lilies in particular, continue to bloom whether they are seen or not. The lilies featured in Chitty's art are also a reference to Lilly Reich, a designer and architect who collaborated with Mies van der Rohe, but wasn't always credited for her contributions.
Chitty is based in Chicago and is a professor in the Sculpture and Print Media departments of the School of the Art Institute of Chicago. Her work has recently been exhibited at museums and galleries in the Chicago area as well as Turin, Italy. Chitty holds a Bachelor of Fine Art degree from Smith College and a Master in Fine Arts from the School of the Art Institute of Chicago.
Don't miss the opportunity to see the work of talented Chicagoland artist Alex Chitty in the beautiful McCormick House.
Date and Time:
The exhibition runs through Sunday, Jan. 7, 2018.
Tuesday through Thursday, Saturday and Sunday: 11 a.m. to 5 p.m.
Friday: 11 a.m. to 7 p.m.
The museum is closed on Christmas Day and New Year's Day.
Location:
Elmhurst Art Museum
150 South Cottage Hill Ave.
Elmhurst, IL 60126
Admission:
Admission is $9 for adults and $8 for seniors. Elmhurst Art Museum members, students and children under 18 are admitted free. Admission is free to the public on the first Friday of each month.
For More Information:
Visit www.elmhurstartmuseum.org or call 630-834-0202.