Discover Rockin' Jewelry for Kids – Elmhurst BMW Dealer
If you're looking for a fun weekend activity for your children, check out the Rockin' Jewelry for Kids class at the Lizzadro Museum of Lapidary Art on Saturday, January 19 at 1:30 p.m. Kids between the ages of 8 and 16 can learn how to make two different types of real gemstone jewelry (such as a necklace, earrings or bracelet) that they can take home with them. All of us at Elmhurst BMW appreciate the Lizzadro Museum's community education classes that encourage children to learn about our natural world and express their creativity!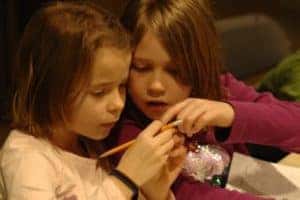 A $12 per child fee for the Rockin' Jewelry for Kids class includes 75 minutes of instruction time as well as two gemstones that children can select for themselves from the Museum Shop. These can be based on birthstones, their favorite color, or whatever strikes their fancy. Children will learn to use real jeweler's tools to incorporate their gemstones into the two types of jewelry they choose to make. Imagine how proud your child will be after creating real gemstone jewelry to keep or give as gifts.
Rockin' Jewelry for Kids is a class for beginners, so children don't need any previous jewelry-making experience to attend. The class size is limited, and advance registration is required. This class may meet the requirements of the Girl Scout Jewelry Badge. If you're interested in bringing a Scout troop or large party (of 10 or more children), the museum will be happy to arrange a private class for your group. For more information, please email educator@lizzadromuseum.org.
Your child's unique, handmade jewelry is something that you'll always treasure. In this class, your children won't just be creating jewelry, they'll be making childhood memories. Don't let them miss out! Make your reservations now by calling 630-833-1616.
Date and Time:
January 19, 2019, 1:30 to 3 p.m.
Location:
Lizzadro Museum
220 Cottage Hill Ave.
Elmhurst, IL 60126
Admission:
The fee is $12 per person and $10 for museum members.
For More Information:
Call 630-833-1616 or visit www.lizzadromuseum.org.