Discover the Science of Jurassic Park – Elmhurst BMW Dealer
The Lizzadro Museum of Lapidary Arts presents The Science of Jurassic Park on Saturday, October 27, 2018, from 2-3:15 p.m. In this fascinating lecture, biologist and fossil enthusiast Donald Baumgartner, M.S., will separate the real scientific facts from the Hollywood fiction portrayed in the "Jurassic Park" movies. At Elmhurst BMW, we think this is an excellent opportunity for anyone to learn about dinosaurs and fossils.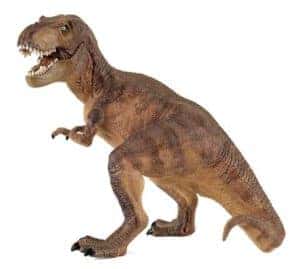 In the first Jurassic Park movie from 1993, long-extinct dinosaurs from the Jurassic Period were recreated using prehistoric DNA. The Jurassic Period lasted for 56 million years, from roughly 201 million to 145 million years ago. It's also known as the Age of Reptiles. Seeing giant, scary reptilian dinosaurs such as the velociraptor on the big screen proved so popular with audiences that Hollywood made five more Jurassic Park movies. To enjoy The Science of Jurassic Park lecture even more, try to watch all your favorite Jurassic Park and Jurassic World movies before October 27.
If you or your kids collect fossils, you can bring them to The Science of Jurassic Park lecture to have them identified by Donald Baumgartner following the presentation. You'll also have the opportunity to purchase real dinosaur fossils.
Could dinosaurs really be created from prehistoric DNA? Learn the answer to this and many other questions at the Lizzadro Museum's the Science of Jurassic Park lecture!
The Science of Jurassic Park is suitable for anyone ages 10 and above. Seating is limited, and reservations are recommended, so make yours today. We know you'll enjoy this event, so make plans to attend on Sunday.
Date and Time:
October 27, 2018, 2-3:15 p.m.
Location:
Lizzadro Museum of Lapidary Art
220 Cottage Hill Ave.
Elmhurst, IL 60126
Admission:
The fee for this lecture is $8 per person.
Museum members: Free.
For More Information:
Call 630-833-1616 or visit www.lizzadromuseum.org.