Elmhurst Symphony Orchestra Concert: Bach's Passion – Elmhurst BMW Dealer
Join the Elmhurst Symphony Orchestra for a performance of Sebastian Bach's Passion on Sunday, March 15, at the Elmhurst Christian Reformed Church. Accompanying the ESO will be the Apollo Chorus of Chicago and a star-studded cast of soloists, led by Music Director and Conductor Stephen Alltop. This is sure to be an exceptional and inspirational performance of Bach's Passion, and we at Elmhurst BMW encourage you to attend the Elmhurst Symphony Orchestra Concert.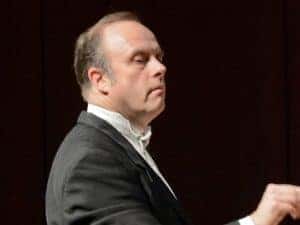 Conductor Stephen Alltop said: "With the combined power of the ESO and the Apollo Chorus, along with five distinguished soloists from the world of opera, our listeners will hear a performance of utmost passion and musical excellence." Joining the orchestra and chorus at the Elmhurst Symphony Orchestra Concert will be soprano Bahareh Poureslami, countertenor Ryan Belongie, tenor Ryan Townsend Strand, tenor Steven Soph and bass Kyle Jensen.
The audience is invited to attend a discussion before the Elmhurst Symphony Orchestra Concert, Behind the Music Stand, led by the venerable Dr. Ted Hatmaker. The talk begins at 1:45 p.m.
The soloists' appearances are underwritten by a gift from Keith and Irmgard Olson. The ESO's current season is made possible in part by grants from the City of Elmhurst, the Gaylord and Dorothy Donnelley Foundation, the Illinois Arts Council and 90.9FM WDCB.
Make plans to attend this evening of music you won't soon forget.
Date and Time:
March 15, 2020, 3-5 p.m. The talk, Behind the Music Stand, begins at 1:45 p.m.
Location:
Elmhurst Christian Reformed Church
149 W Brush Hill Rd.
Elmhurst, IL 60126
Admission:
Concert tickets can be purchased at www.elmhurstsymphony.org or by calling the box office at 630-941-0202.
$38 for adults
$35 for seniors
$12 for students
$28 per person for groups of 10 or more
Family rates (up to two adults and three children) are $90.
Parking is free. The church has accessible parking and facilities.
For More Information:
Call the box office at 630-941-0202.