Enjoy Bach and Beyond – Elmhurst BMW Dealer
There's still time to get your tickets to see Bach and Beyond, the final 2017-2018 season concert by the Elmhurst Symphony Musicians in Performance at Mayslake. The concert takes place on April 12 at 7:30 p.m. in Oak Park's Mayslake Peabody Estate. Hear soprano soloist Josefien Stoppelenburg sing as she's backed by the first-rate musicians of the Elmhurst Symphony Orchestra. At Elmhurst BMW, we love great music and heartily support the annual Elmhurst Symphony Musicians in Performance at Mayslake concert series.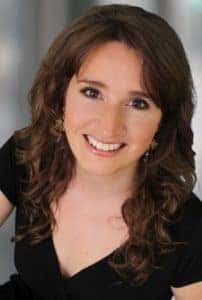 As the title Bach and Beyond suggests, the Elmhurst Symphony Musicians will perform pieces by Bach as well as Handel, Mozart, Kodaly and Willem Stoppelenburg, who is the father of singer Josefien Stoppelenburg. Josefien will be the featured solo vocalist in Handel's Italian cantata "La Lucrezia" and
Mozart's joyous "Alleluja." She will be backed by solo musical performances by cellist Jean Hatmaker, pianist Dr. Stephen Alltop and harpsichordist Sun Chang.
This concert is packed with music that will thrill seasoned classical music lovers as well as first-time listeners. You'll hear many well-known favorites featuring an array of stellar solos, duets and trios. The Elmhurst Symphony Orchestra is so outstanding that it's even been recognized by the Illinois Council of Orchestras for musical excellence and overall achievement in its innovative programming.
Dutch soprano Josefien Stoppelenburg comes from a family of professional musicians. From a young age, she performed in the Netherlands and in European regional choirs. Today she is considered among the best Baroque music singers in the Chicago area. She performs concerts throughout the United States and internationally, including Europe, Asia, the Arab Emirates and South America.
You don't want to miss the final concert of the 2017-2018 Elmhurst Symphony Musicians in Performance at Mayslake. Enjoy Bach and Beyond against the backdrop of the grand Mayslake Peabody Estate for an entertaining evening of music.
Date and Time:
April 12, 2018, 7:30 p.m.
Location:
Mayslake Peabody Estate
1717 31st St.
Oakbrook, IL 60523
Admission:
The price for adults is $25. Senior admission is $23 and student pricing is $7.
For More Information:
Visit www.elmhurstsymphony.org or call 630-941-0202.