Enjoy Jigsaw Jam at Wilder Mansion – Elmhurst BMW Dealer
The Elmhurst Park District is holding a fun, family-friendly event called Jigsaw Jam on Saturday, March 14, from 11 a.m. to 1 p.m. at Wilder Mansion. Family members and friends ages 13 and over are invited to form teams of up to four people. At Jigsaw Jam, teams will compete to see who can complete a 500-piece jigsaw puzzle the fastest. The first two teams to complete their puzzles during the two-hour event will win a prize. At Elmhurst BMW, we think enjoying a friendly jigsaw competition sounds like fun. Registration is required, so contact the Elmhurst Park District today to reserve your place.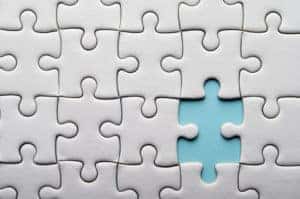 People have been enjoying jigsaw puzzles for more than 250 years. They were initially created of maps fixed to wood, then cut into pieces and used to teach geography to the royal offspring of England's King George III. From those illustrious beginnings, jigsaw puzzles spread around the world and are enjoyed by young and old. Puzzles made of cardboard were especially popular in the United States as an inexpensive and reusable form of entertainment during the Great Depression.
Today, you can solve jigsaw puzzles the traditional way, with physical interlocking pieces, or virtually online. Work your way up from a 1,000-piece puzzle to ones that include up to 40,000 pieces or more. The largest commercially available jigsaw puzzle you can buy comes in at a whopping 52,110 pieces! If you want to really challenge yourself, you can try your hand at a three-dimensional puzzle. The most expensive puzzle ever sold was at a 2005 charity auction. It fetched a price of $27,000 for The Golden Retriever Foundation.
At Jigsaw Jam, you'll work with 500-piece puzzles in beautiful Wilder Mansion. Bring your own snacks. Tables, chairs and puzzles will be provided.
Date and Time:
Saturday, March 14, 11 a.m. to 1 p.m.
Location:
Wilder Mansion
211 S. Prospect Ave.
Elmhurst, IL 60126
Admission:
$30 for residents
$35 for nonresidents
For More Information:
Register online at www.epd.org or call 630-993-8900.