Enjoy Music from Japan at the World Music Concert – Elmhurst BMW Dealer
You'll have a fabulous opportunity to listen to music from Japan when the Elmhurst College Philharmonic Orchestra performs the music of Japan at the World Music Concert. This event takes place on Thursday, March 19, 2020, at 7:30 p.m. The orchestra will be led by its new director, Taka Matsunaga. The concert features a range of traditional Japanese music and compositions from popular Japanese films. At Elmhurst BMW, we're overwhelmed by the talented musicians of the Elmhurst College Philharmonic Orchestra, and we encourage you to attend the World Music Concert.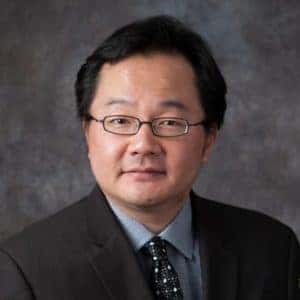 Taka Matsunaga came to the United States in 1998 to continue his violin studies. He joined the Elmhurst College faculty in the fall of 2019. Matsunaga is the founder and music director of the Midwest Philharmonic Orchestra and a member of the American String Teachers Association. He made his debut as a conductor in 2018 at Carnegie Hall in New York City with the Midwest Philharmonic Orchestra, and has conducted in Salzburg, Vienna, Detroit and at the Symphony Center in Chicago.
Also appearing with the orchestra at the World Music Concert will be Koto master Kaori Ichinokawa and Kokyo Taiko, a Chicago-based Japanese drumming group. Kokyo Taiko was formed by a group of sansei (people born in the United States whose grandparents were immigrants from Japan) at the Buddhist Temple of Chicago in 1987. The group's drumming style is a fusion of Japanese and American traditions.
Don't pass up this unique musical performance. The World Music Concert promises to be a truly memorable experience.
Date and Time:
March 19, 2020, 7:30-9 p.m.
Location:
Hammerschmidt Memorial Chapel
Elmhurst College
190 Prospect Avenue
Elmhurst, IL 6026
Admission:
Tickets are available at the door. Admission is $10 for the general public. Elmhurst College students, faculty and staff are admitted free.
For More Information:
Contact Trish Thoren at 630-617-3515 or email walterp@elmhurst.edu.