Enjoy Snoopy Storytime & Dance Party – Elmhurst BMW Dealer
The Elmhurst History Museum is hosting Snoopy Storytime & Dance Party on Wednesday, March 28 from 10-11 a.m. This is a special program for young children (toddlers and preschoolers) to experience the world of Snoopy, including listening to Snoopy stories and dancing with him to well-known Peanuts music. While at the museum, you can see the current Snoopy and the Red Baron exhibit, which features lots of Snoopy memorabilia dating back to 1965, when Charles Schulz created the Flying Ace character. At Elmhurst BMW, we encourage you to bring your preschoolers and toddlers to Snoopy's party. After all, who knows when he'll be back in town to have another one?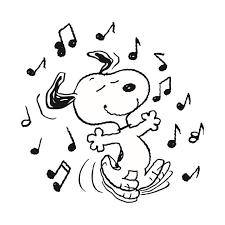 Snoopy Storytime & Dance Party is scheduled before the museum opens, so little ones will have the first-floor gallery all to themselves. Because this is a drop-in event, children can dance and listen to stories for the full hour of fun or for just a few minutes. No registration is required, and all children must be accompanied by an adult.
This event is part of Snoopypalooza, a full week of spring break activities for kids that's centered around the Snoopy and the Red Baron exhibit. The exhibit includes Snoopy's doghouse and everything you've ever wanted to know about the lovable cartoon character and his brave alter ego, the Flying Ace. Items on display include reproductions of Peanuts comic strips featuring Snoopy, the Flying Ace and the Red Baron. There are also lots of Snoopy and the Flying Ace figures, toys, books and other collectables. You can take photos with Snoopy's doghouse and even try on the Flying Ace's aviator goggles and cap.
Materials in the Snoopy and the Red Baron exhibit are on loan from the Charles M. Schulz Museum and Research Center located in Santa Rosa, California. So, if you have young children, grandchildren, nieces or nephews, you don't want to miss Snoopy Storytime & Dance Party!
Date and Time:
March 28, 10-11 a.m.
Location:
Elmhurst History Museum
1st Floor Gallery
120 E. Park Avenue
Elmhurst, IL 60126
Admission:
Free.
For More Information
Call 630-833-1457 or visit the museum's website at www.elmhursthistory.org.