Enjoy the Family Fun Fair – Elmhurst BMW Dealer
If you love amusement parks, you'll enjoy the Family Fun Fair, presented on Friday, July 12, at the Elmhurst History Museum. The festivities start at 5 p.m. and wind down at 8 p.m. At the Family Fun Fair, you'll recreate the summer nights at amusement parks like Dispensa's Kiddie Kingdom and Kiddieland. This immersive experience will be held on the museum grounds. At Elmhurst BMW, we're sure your entire family will have a great time, so head over to the Elmhurst History Museum and enjoy the fair.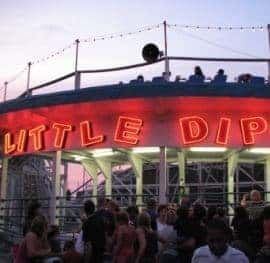 In addition to providing a nostalgic look at the area's favorite fair locations, you'll learn about the first Ferris wheel at the 1893 World's Columbian Exhibition and experience a number of interactive displays and artifacts. The Family Fun Fair will provide kids with the opportunity to ride a trackless train, play Kiddieland Kats and experience many other carnival games, including go fish, ring toss, a shooting gallery and football frenzy. There's even a mini-Ferris wheel. Of course, no old-school fair would be complete without a dunk tank. Other fun things to try are the marble roller coaster and a chance to make a roller coaster-themed craft. A balloon twisting artist will be on hand.
Music will be provided by School of Rock, featuring promising young musicians from our area. Cool down with ice cream for sale by Kilwin's. Pack a picnic dinner, grab your lawn blanket and take advantage of the Family Fun Fair's free popcorn and cotton candy.
The Family Fun Fair is sponsored by Suburban Bank & Trust, Classic Cinemas/York Theatre and The Marke of Elmhurst by Opus. Make plans now to attend the Family Fun Fair. You'll have a fantastic time!
Date and Time:
July 12, 2019, 5-8 p.m.
Location:
Elmhurst History Museum
120 E. Park Ave.
Elmhurst, IL 60126
Admission:
Free
For More Information:
Call 630-833-1457, email ehm@elmhurst.org or visit www.elmhursthistory.org.