Enjoy the Music at Mayslake – Elmhurst BMW Dealer
On September 20, the Elmhurst Symphony Association will present a concert to mark the 50th anniversary of the Dr. Robert Stanger Young Artist Auditions. The Elmhurst Symphony Orchestra will perform the Music at Mayslake Concert, which will consist of a varied musical program featuring the area's best musicians, including some who have won the Stanger Audition in the past. All of us at Elmhurst BMW extend our thanks to the participants of this great event. We're proud to have so many talented musicians in our community.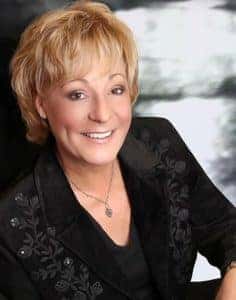 The Music at Mayslake Concert features two special guests: oboe player Kathleen Golding and flautist Mary Stolper, both Elmhurst natives. Kathleen Golding plays oboe with the Kennedy Center Opera House Orchestra and has toured South America, Europe and Japan. Before that, Kathleen played English horn and oboe with the Richmond, Virginia Symphony and she also played with the Grant Park Orchestra. Mary Stolper is a chamber music performer and soloist who has appeared in Europe, as well as throughout the United States. Mary is currently the Principal Flute of the Grant Park Symphony Chicago Opera Theater.
The Kiwanis Club of Elmhurst and the Elmhurst Symphony Association have presented the Robert Stanger Young Artist Concerto Auditions annually for the last 50 years. These auditions allow outstanding high school instrumentalists to compete for the opportunity to perform a concerto movement with the Elmhurst Symphony Orchestra.
We're sure the Music at Mayslake Concert will be another stellar event not to be missed. So, make it a point to visit the Mayslake Peabody Estate and enjoy some fine music.
Date and Time:
Friday, September 20, 2019, 7-10 p.m. There will be a reception immediately after the concert.
Address:
Mayslake Peabody Estate
Oak Brook, Illinois
Admission:
Tickets are general admission and are $40 for adults and $25 for students (18 and under). Order tickets online at www.elmhurstsymphony.org or call 630-941-0202.
For More Information:
Visit www.elmhurstsymphony.org or phone 630-941-0202.