Enjoy Works on Paper at Elmhurst College – Elmhurst BMW Dealer
There are a number of excellent art shows in Elmhurst this season. We're fortunate that our community offers so many opportunities to enjoy the arts. Here at Elmhurst BMW, we wanted to tell you about an exhibition that's happening at Elmhurst College. The show, entitled Works on Paper features the work of three outstanding Chicago-based Latino artists: Gabriel Villa, Herman Aguirre and Javier Chavira. The artists work in distinctive formats and styles.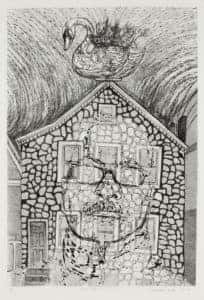 Gabriel Villa
Gabriel Villa's artwork portrays the struggles encountered in day-to-day living. Based in Chicago, he was born and raised in the border territory located between Ciudad Juarez, Mexico and El Paso, Texas. Villa was co-curator of the Chicago Kraft Foods Gallery at the National Museum of Mexican Art, as well as the Director of Yollocalli Arts Reach at the National Museum of Mexican Art. He has an MFA from the University of Delaware.
Herman Aguirre
Herman Aguirre paints images that show the results of the violence perpetrated by the Mexican drug cartels. This year, Aguirre received a $50,000 award from the Leonore Annenberg Fellowship Fund for the Performing and Visual Arts. Aguirre has an MFA from the School of the Art Institute of Chicago.
Javier Chavira
Javier Chavira's paintings of nature intersect the spheres of realism and abstraction, mixing academic training with the artistic elements of Formalism.
Works on Paper is one of a number of art shows that Elmhurst College hosts annually at two campus sites. The A.C. Buehler Library houses the college's permanent collection of Chicago Imagist and Abstractionist Art, which chronicles the work produced between 1950 and the present by Chicago artists.
Date and Time:
The exhibition runs through Saturday, Nov. 11.
Monday through Saturday: 8 a.m. to 9 p.m.
Sunday: 10 a.m. to 9 p.m.
Location:
Founders Lounge at the Frick Center
Elmhurst College
190 Prospect Avenue
Elmhurst, IL 60126
Admission:
Works on Paper is free to the public.
For More Information:
Email Suellen Rocca, director of exhibitions at srocca@elmhurst.edu or call 630-617-6110.