Experience the Elmhurst College Jazz Festival – Elmhurst BMW Dealer
If you love jazz, plan on visiting the Elmhurst College Jazz Festival, which runs from Thursday, Feb. 20 through Sunday, Feb. 23. The event takes place at the college's Hammerschmidt Memorial Chapel. This annual concert series features the country's best college jazz bands, which will perform for the most celebrated professional jazz musicians of our time, who will provide critiques and awards to the top bands. Each night is capped off by an exciting performance by the professionals, which include The Legendary Count Basie Orchestra, The Clayton-Hamilton Jazz Orchestra, Bobby Floyd and more! This is going to be a great event, so we at Elmhurst BMW encourage you to get tickets today.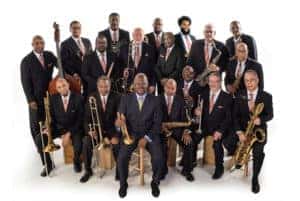 The Elmhurst College Jazz Festival provides college bands with an exceptional opportunity to learn from today's top professional jazz musicians. Audiences can attend outstanding performances by college bands and top jazz performers.
The Elmhurst College Jazz Festival traces its roots back to the American College Jazz Festival, which was established in 1968. The original festival was held at venues across the United States, including Elmhurst College. A winning band, combo and vocalist was chosen from each regional festival. The winners then performed at a national event on Memorial Day weekend.
The national festival disbanded in 1973, but the Elmhurst College Jazz Festival has flourished. Today, it has grown in size and reputation. We know you'll enjoy this great event, so make plans to attend.
Date and Time:
Thursday, Feb. 20, through Sunday, Feb. 23, 2020.
Address:
Hammerschmidt Memorial Chapel
Elmhurst College
190 S. Prospect Avenue
Elmhurst, IL 60126
Admission:
Ticket prices for individual performances vary. A Weekend Package, which includes tickets for all performances, is available for $100 for adults and $80 for students and seniors. For more information on pricing, and to order tickets, visit https://bit.ly/37tBwWK.
For More Information:
Visit www.elmhurst.edu/jazzfestival for a schedule of events and more information, or email jazzfestival@elmhurst.edu.