Explore Phenomenon in Gems – Elmhurst BMW Dealer
On Saturday, Feb. 24 at 2 p.m., Lizzadro Museum docent and gemologist Sakina Bharani will give an engaging talk titled Phenomenon in Gems. We've probably all seen gems in jewelry and admired their dazzling sparkle. Bharani will explain how the play of light on gems creates remarkable effects that are actually optical illusions. Following the talk, join her for a tour of the Smithsonian Gems exhibit, which is currently at the museum. If you're a fan of brilliant gems and spectacular jewelry, all of us at Elmhurst BMW highly recommend that you attend this special event at the Lizzadro Museum.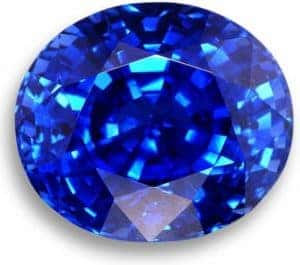 The optical illusions we see in gemstones when they're exposed to light are known as phenomena. You may see shapes such as cat's eyes or stars in some colored gemstones. Other types of gems, such as pearls and opals, display a phenomenon called adularescence. This creates an illusion that makes them seem to glow or to be lit from within. Other gems glitter with a phenomenon called aventurescence. Bharani will explain all of these illusions in her talk and will act as your tour guide to the amazing Smithsonian Gems currently on exhibit.
The Smithsonian Gems include 12 pieces of exquisite jewelry that feature beautiful gems such as pearls, opals, diamonds, cat's eye beryl and star sapphires. These unique pieces are made by well-known American designers like Tiffany and Company and Harry Winston, who is famous for providing celebrities with priceless jewelry to wear at events such as the Academy Awards.
The gems from the Smithsonian Gems exhibition are on loan from the Smithsonian National Museum of Natural History in Washington, D.C. You can see them at the Lizzadro Museum through March 31. So, make plans to attend the Phenomenon in Gems talk. This event is open to children and adults.
Date and Time:
Saturday, Feb. 24, 2018, 2 p.m.
Location:
Lizzadro Museum of Lapidary Art
220 Cottage Hill Ave.
Elmhurst, Illinois 60126
Admission:
Attend the Phenomenon in Gems talk for free with regular museum admission. Prices are:
Adults: $5
Seniors (60+): $4
Students and teens: $3
Children 7-12: $2
Active members of the Armed Forces, museum members and children under 7: Free
For More Information:
Call 630-833-1616 or visit www.lizzadromuseum.org.