Family Fun Abounds at Park Palooza – Elmhurst BMW Dealer
Family Fun Abounds at Park Palooza – Elmhurst BMW Dealer
If you attended last year's Park Palooza, you know you can expect a great time at the event. This year's Park Palooza promises to be even bigger and better than last year. The fun begins at 5 p.m. in Berens Park on Saturday, August 24. At Elmhurst BMW, we look forward to the annual Park Palooza event It's a great way to spend a Saturday evening.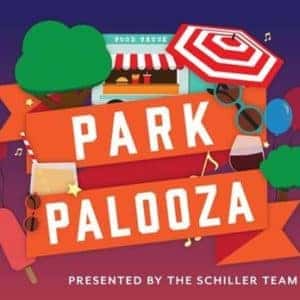 Park Palooza is free, other than the food. The event includes incredible music, delicious food and plenty of activities for the kids. The 2019 Park Palooza features two extraordinary bands:
The Doors of Chicago will perform from 5-7 p.m. If you haven't already seen this Doors tribute band, you're in for a pleasant surprise. The Doors of Chicago have taken their show to stages all over America. If you're a Doors fan, you'll enjoy The Doors of Chicago.
Run Forrest Run will be onstage from 7:30-10 p.m. This band single-handedly brings the 1980s back to life, playing the greatest hits of the era. You'll find yourself dancing under the stars.
At Park Palooza, you'll find events for adults as well as the kids, who will enjoy face painting and craft making. Don't forget to save room for dinner and dessert, as Park Palooza will feature an assortment of food trucks, including Barbeque Jim's Catering, Grill Chasers, Mario's Cart, Piko Street Kitchen, Tamale Spaceship, Toasty Cheese, Cupcakes for Courage, Kimmer's Ice Cream, Smallcakes and Windy City Ice Cream. They'll serve up delicious meals and snacks for the whole family. Adults can sample the drinks at the beer and wine garden.
So, gather up the family and check out Park Palooza. Grab some summer fun before the season ends. We know you'll have a great time!
Date:
August 24, from 5-10 p.m.
Address:
Berens Park
493 Oaklawn Avenue
Elmhurst, Illinois 60126
Admission:
Free
For More Information:
Call 630-993-8900 or visit http://www.epd.org.