Get On the Right Track at Elmhurst History Museum – Elmhurst BMW Dealer
Explore the history of the Chicago area's railroad as Elmhurst History Museum presents On the Right Track: By Rail to Chicago & Beyond. In this new exhibit, which runs through March 29, 2020, visitors will discover how railroads helped to create today's suburban environment. On the Right Track also looks at the experiences of area residents who experienced the railroad as employees and as passengers. At Elmhurst BMW, we're fascinated by the railroad as well as cars, and we hope you get a chance to get to the museum and check out this fascinating exhibit.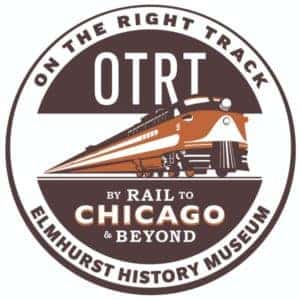 The railroad is an integral part of Chicago's history. The first railroad in Chicago was the Galena & Chicago Union, which was created to transport workers to the lead mines at Galena in northwestern Illinois. The first tracks were laid in 1848, although they led to Oak Ridge, which is now Oak Park. Today, Chicago is the most important railroad center in the United States.
At On the Right Track: By Rail to Chicago & Beyond, visitors can view a host of railroad artifacts, including dining car china, a steam engine bell and whistle, a conductor's uniform, vintage telegraph equipment and more. There's also an original 1894 Elmhurst station sign, as well as scale models of locomotives, railroad cars and train stations. Children's activities include a wooden train play area, hands-on learning stations, a track-switching game and a working telegraph.
Visitors on Saturday, Nov. 16 can experience Model Railroad Madness, which is presented in conjunction with On the Right Track. Model Railroad Madness starts at 11 a.m. in the Elmhurst History Museum's Education Center. This free event features elaborate model railroad layouts, complete with railroad cars, detailed landscapes, buildings and people. Activities are available for the kids.
Date and Time:
Nov. 14, 2019 through March 29, 2020
Sunday, Tuesday through Friday: 1-5 p.m.
Saturday: 10 a.m. to 5 p.m.
Model Railroad Madness takes place Saturday, Nov. 16, 11 a.m. to 4 p.m.
Location:
Elmhurst History Museum
120 E. Park Ave.
Elmhurst, Illinois 60126
Admission:
Free
For More Information:
Visit www.elmhursthistory.org or call 630-833-1457.