Have a Ball at the Vintage Baseball Game – Elmhurst BMW
Join your friends and neighbors in Elmhurst on Sunday, June 24 for a game of baseball that's sure to be memorable. But this isn't just any baseball game. The Vintage Baseball Game is played by the rules of the year 1858. You'll be cheering and jeering Victorian style as two Elmhurst teams full of local celebs vie for glory. Pack a picnic basket and grab some lawn chairs for a baseball game the entire family will enjoy. At Elmhurst BMW, we think this will be a great time, and we urge everyone to come out and have some fun.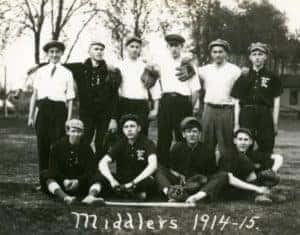 Here are some of the ways the game differed back in 1858:
Technically, a player wasn't prohibited from sliding, stealing or leading off, but it practically never occurred. To keep this vintage baseball game in the spirit of the older version, these practices are prohibited.
In a vintage baseball game, each player would take a nickname and introduce himself to the fans before the game started. In our game, each player will announce their nicknames before they go up to bat.
Back in 1858, baseball games were gentlemen's clubs where the players exhibited chivalrous behavior. Players frequently cheered the opposing team when they made a good play. After the game, it was customary for the captains of each team to make a short speech in praise of their opponents and the fans.
The uniforms worn in 1858 were different than those we're used to seeing today. Baseball uniforms of the day included a long-sleeved shirt (usually white), long pants and a painter's cap. To give a nod to the design of the uniforms of 1858, our teams will wear a white long-sleeve shirt, dark pants and a painter's style cap.
We think you'll have a wonderful time at the Vintage Baseball Game. So, head over and enjoy some old-fashioned family fun.
Date and Time:
January 24, 2 p.m.
Location:
Elmhurst College Mall (in front of Hammerschmidt Chapel)
190 S. Prospect Ave.
Elmhurst, Illinois
Admission:
Free
For More Information:
Call 630-833-1457 or visit www.elmhursthistory.org.