Have Fun Skating at Family Roller Night – Elmhurst BMW Dealer
The Elmhurst History Museum will hold Family Roller Night at the beautiful Lombard Roller Rink on August 9, from 6:30-8:30 p.m. Bring your kids and enjoy an evening of fun while getting some exercise too! Family Roller Night is brought to you by the Elmhurst History Museum in conjunction with its exhibit, Chicago Rink Rats: The Golden Age of Roller Skating. Some of us at Elmhurst BMW remember being rink rats ourselves, and we encourage you to attend this family-friendly evening.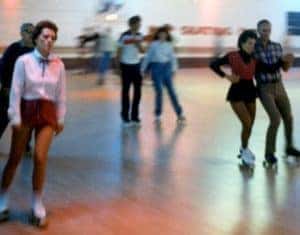 Back in 1950, roller skating was the top participatory sport in the United States. It's estimated that 5 million people were going to the 5,000 rinks in America on a regular basis. Chicago was the center of roller skating culture, where skating styles such as the JB (James Brown) originated. Relive those glory days of skating and show off your own moves with your friends and kids at Family Roller Night. All ages are welcome.
Reservations are required to attend Family Roller Night, so make yours today! You don't want to miss this evening of family fun.
If Family Roller Night piques your interest in skating, be sure to attend Chicago Rink Rats: The Golden Age of Roller Skating at the Elmhurst History Museum. See skating memorabilia, costumes, posters, medals, jackets and much more. Outside on its grounds, the museum has recreated The Elm, a famous Chicagoland roller rink from skating's heyday. The exhibit runs through November 4.
Date and Time:
August 9, 2018, 6:30-8:30 p.m.
Location:
Lombard Skating Rink
201 W. 22ndSt.
Lombard, IL 60148
Admission:
$4 for Elmhurst Heritage Foundation members, $5 for non-members, plus $4 for skate rentals
For More Information:
Make reservations at Eventbrite by clicking bit.ly/2LFPEVN. You can view the Lombard Roller Rink rules at www.lombardrollerrink.com. If you have questions, call the Elmhurst History Museum at 630-833-1457 or visit www.elmhursthistory.org.