Hear Live Music at the Block to Block Party – Elmhurst BMW Dealer
The Block to Block Party provides fun evenings of music every Wednesday evening in June and July, from 5:30-8:30 p.m. (except July 3). This annual summer event takes place at the City Centre Fountain Plaza and the North York Plaza. Grab a bite to eat, check out the downtown stores, or just relax while you listen to some of our area's best musicians. At Elmhurst BMW, we can't think of a better way to spend an evening.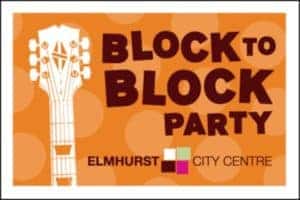 The next Block to Block Party takes place on June 12 and features the Owen Stevenson Trio at City Center Fountain Plaza. The Bill Riddle Quartet will play at North York Plaza. There will be free crafts for kids in the Fountain Plaza.
The Owen Stevenson Trio will serve up favorites from the 1950s to today. Expect to hear songs by everyone from Johnny Cash and Jim Croce to James Taylor and John Mayer. Owen Stevenson is a singer-songwritersinger-songwriter based in Chicago. He has played in many groups, such as Straight No Chaser, The Singing Hoosiers and Children's Chorus of Washington. Owen directs an a cappella group in Chicago called Vocal CHAOS and he teaches guitar, bass, ukulele, piano and vocals.
The Bill Riddle Quartet will sweep you off your feet with their swinging jazz stylings. Bill Riddle and Mike Pavlik are York High School music teachers who have been performing together for about 20 years. They'll play jazz standards by George Gershwin, Duke Ellington, Cole Porter, Rogers and Hart and more.
This promises to be a fun night of music, so don't miss the Block to Block Party next Wednesday evening!
Date and Time:
June 12, 2019, 5:30-8:30 p.m.
Location:
The Block to Block Party is at Elmhurst City Centre. The Fountain Plaza is located at York and Schiller Streets. The North York Plaza is in the 200 Block of North York.
Admission:
Free.
For More Information:
Visit https://bit.ly/2QMG8Aw for the complete Block to Block Party summer schedule.