Hear Trumpet Glory: German Baroque Masters – Elmhurst BMW Dealer
The Elmhurst Symphony Orchestra brings you an afternoon of classical music with its Trumpet Glory: German Baroque Masters concert on Saturday, January 12 at 2:30 p.m. Hear baroque compositions featuring the trumpet by Georg Philipp Telemann, George Frideric Handel and Carl Philipp Emanuel Bach. The concert is part of the Elmhurst Symphony Musicians in Performance at Mayslake series held at the beautiful Mayslake Peabody Estate in Oak Brook. A reception will be held after the concert. At Elmhurst BMW, we appreciate the musical entertainment the Elmhurst Symphony Orchestra offers our community. Here's an opportunity to enjoy a concert and meet the musicians too!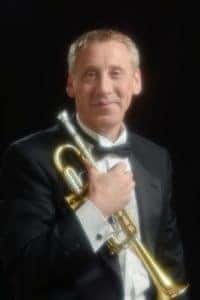 The most famous period of German baroque music was in the mid-18th century and follows the rise of baroque composers in Italy. Trumpet Glory: German Baroque Masters includes music that celebrates the mighty trumpet, including Georg Philipp Telemann's "Concerto for Violin, Cello, Trumpet and Strings in D Major" and "Concerto for Three Trumpets in D Major." George Frideric Handel's "Arrival of the Queen of Sheba" is a very well-known piece of music that was used in the opening of the London 2012 Olympics, when Daniel Craig as James Bond goes to Buckingham Palace to meet Queen Elizabeth.
Another Handel composition featured in the Trumpet Glory: German Baroque Masters concert is "Concerto Grosso No. 2 in B-flat major, Op. 3." Rounding out the program is C.P.E. Bach's "Harpsichord Concerto in G Minor" with a harpsichord solo performed by Elmhurst Symphony Orchestra Music Director and Conductor Dr. Stephen Alltop.
Following the concert, you're invited to a free reception in the library at Mayslake Hall. Enjoy light refreshments and meet the talented musicians of the Elmhurst Symphony Orchestra. Reservations are required to attend the reception and must be made by Tuesday, January 8.
The Elmhurst Symphony Orchestra has been part of the community for over 50 years. It's made up of both professional and accomplished non-professional musicians. Dr. Stephen Alltop has been the symphony's music director and conductor since 1995.
Date and Time:
Saturday, January 12, 2019, 2:30 p.m.
Location:
Mayslake Peabody Estate
1717 31st Street
Oak Brook, IL 60523
Admission:
Adult tickets are $30.
Student tickets are $12.
For More Information:
Call (630) 941-0202 or visit www.elmhurstsymphony.org.