In This House Exhibit Transforms the Ordinary Into Art – Elmhurst BMW Dealer
Elmhurst Art Museum presents an exhibit, In This House, from Jan. 20 through March 18, 2018. This group exhibit is set against the backdrop of McCormick House. It features the work of artist, writer and curator Michelle Grabner. Other artists in the exhibit are Brad Killam, Paula Crown and Tony Tasset. The museum is holding an Artist Talk with Michelle Grabner on Jan. 20 at 1:30 p.m. She'll be there in person to talk about the art featured in the exhibit. At Elmhurst BMW, we're proud of our local museums and encourage you to attend this exhibit.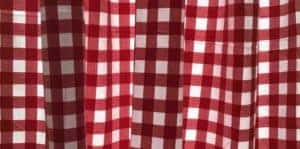 In This House artists take everyday objects and materials used for interior decorating and transform them into works of art. For example, Michelle Grabner created cast iron forms of Kolher Company plumbing fixtures and covered them in black oil pigment. With collaborator Brad Killam, they crafted hanging mobiles made of painted canvas and garbage can lids. In her commentary on disposable products and social conditions, artist Paula Crown used ordinary red Solo cups to create a series of casts.
James Welling's contribution to the exhibit includes photos of the Farnsworth House of Plano, Illinois, which was designed by Ludwig Mies van der Rohe. His photos of the glass-and-steel house show how light and reflection play against the building's architecture to reveal different parts of the color spectrum. Tony Tasset creates art out of fur and animal skins that are sometimes used in interior design. His abstract art featured in the exhibit is called Domestic Abstractions.
This is just a sample of the In This House exhibition. You won't want to miss it or the Artist Talk by Michelle Grabner.
Date and Time:
Artist Talk: Michelle Grabner
Saturday, Jan. 20, 1:30 p.m.
In This House Exhibit
Saturday, Jan. 20 to Sunday, March 18, 2018, during regular museum hours
Tuesday through Thursday, Saturday and Sunday, 11 a.m. to 5 p.m.
Friday, 11 a.m. to 7 p.m.
Location:
Elmhurst Art Museum
McCormick House
150 Cottage Hill Ave.
Elmhurst, IL 60126
Admission:
The Artist Talk and In This House are included in the price of museum admission.
Adults: $9
Seniors: $8
Museum members, students and anyone 18 and under are admitted free.
Admission is free on the first Friday of every month.
For More Information:
Visit www.elmhurstartmuseum.org or call 630-834-0202.