Join Author for Exhibition Tour with Donna Seaman – Elmhurst BMW Dealer
Make plans to attend the Exhibition Tour with Donna Seaman on Saturday, February 17 at 1:30 p.m. at the Elmhurst Art Museum. Author and editor Seaman will guide participants through the museum's current exhibition, Gertrude Abercrombie: Portrait of the Artist as a Landscape. Seaman's book, "Identity Unknown: Rediscovering Seven American Women Artists," features biographical information about Abercrombie. All of us at Elmhurst BMW encourage you to see this Exhibition Tour with Donna Seaman. You can view the exhibit and learn about the artist's life at the same time.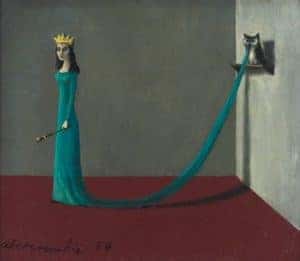 In "Identity Unknown," Seaman enables readers to rediscover Chicago-based Abercrombie and other American female artists. Abercrombie was known throughout the early to mid-20th century for her art as well as her bohemian lifestyle. She was part of the Chicago art and jazz music scenes and was friends with jazz luminaries such as Dizzy Gillespie, Sarah Vaughn and Charlie Parker. Their music, in turn, influenced her art. Dizzy Gillespie said she was "the first bop artist. Bop in the sense that she has taken the essence of our music and transported it to another art form."
Donna Seaman is an award-winning author and editor. She currently serves as the editor, adult books, for The Booklist Reader. In addition to "Identity Unknown," she is the author of "Writers on the Air," a compilation of interviews she conducted on her radio show, Open Books. She is a literary critic who reviewed books for the Chicago Tribune, Los Angeles Times and other publications.
As you tour the Abercrombie exhibition on Feb. 17, your guide, Donna Seaman, will provide insight and information about the artist's life. After the exhibition, she'll be available to sign copies of her book.
Date and Time:
Saturday, Feb. 17, 2018, 1:30 p.m.
Location:
Elmhurst Art Museum
150 Cottage Hill Ave.
Elmhurst, IL 60126
Admission:
This exhibition is free with museum admission:
$9 for adults
$8 for seniors
Free for students, anyone age 18 or younger and museum members
For More Information:
Call 630-834-0202 or visit www.elmhurstartmuseum.org