Join Us at Music at the Gazebo – Elmhurst BMW Dealer
If you're a fan of great music, you're sure to enjoy the concert at Music at the Gazebo, which takes place on August 8, from 6:30-8:30 p.m. This family-friendly performance features the sounds of Elmhurst-based Lake Effect, an eight-piece ensemble whose repertoire ranges from rock and swing to rhythm and blues. Families can be sure there will be something for everyone to enjoy. We at Elmhurst BMW hope you get a chance to make it to the Music at the Gazebo concert to listen to this excellent band on Thursday evening. We know it will be an outstanding event.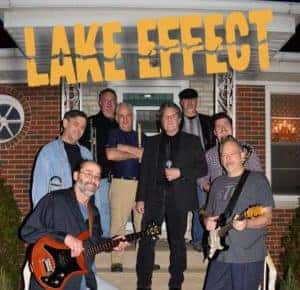 One thing that differentiates Lake Effect from other bands is its exceptional horn section. Band members include Scott Kenyon (keyboards and vocals), Jerry Miller (bass guitar, guitar and vocals), Tom Bosco (guitar and vocals), Sam Simpson (saxophone and vocals), Greg Schorsch (trombone, trumpet, harmonica, and vocals), Bill Borys (trumpet, and vocals) and Tony Cuzzone (percussion and vocals). Tony is the band leader, and he's been playing since the late 1960s. His experience includes several off-Broadway productions, as well as performing in rock bands like Yesterday's Children.
The Music at the Gazebo concert series is presented by the Spring Road Business Association. Grab your lawn chairs or a blanket and head over to Spring Road at the Prairie Path and enjoy this concert under the stars. One thing's for sure — when you hear Lake Effect at the Music at the Gazebo concert, the music will get you on your feet and dancing. The Elmhurst Park District reminds visitors that alcoholic beverages aren't allowed in the park.
Date and Time:
Thursday, August 8, 6:30-8:30 p.m.
Location:
The Gazebo at the intersection of the Prairie Path & Spring Road
483 S. Spring Road
Elmhurst, IL 60126
Admission:
Admission is free.
For More Information: Visit https://springroad.com/our-events. You can also check out Lake Effect's Facebook page at www.facebook.com/LakeEffectRocks.