Learn All About Pearls – Elmhurst BMW Dealer
The Lizzadro Museum of Lapidary Art will hold a lecture called All About Pearls on Saturday, February 23, 2019 from 2-3 p.m. Join Gemologist Sakina Bharani as she discusses the differences between natural and cultured pearls, the wide variety of pearl shapes, sizes and colors, and how pearls have been valued throughout human history. This lecture is appropriate for young people as well as adults. At Elmhurst BMW, we applaud the Lizzadro Museum for the many educational classes it offers to our community. We think you'll enjoy All About Pearls and encourage you to attend this fascinating lecture.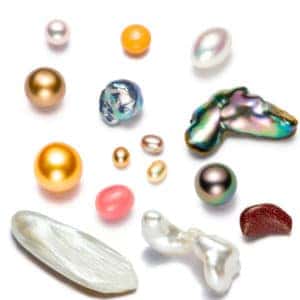 Pearls have been sought after and prized for thousands of years. Many ancient sources mention pearls, including Islamic, Hebrew, Christian and Hindu scriptures. Although pearls can occur naturally in shelled mollusks such as mussels, clams and oysters, they are extremely rare. Pearls are valued for their iridescent luster in jewelry, as decorative embellishment on clothing, ground into powder for use in makeup and ingested for medicinal purposes in some regions of the world.
Although pearls are often associated with Japan, where the first cultured pearls were created in the early twentieth century, they may be found in bodies of water throughout the globe. They can grow within hard-shelled mollusks in salt or fresh water, in ponds, rivers, lakes and oceans. They come in colors ranging from traditional white or cream to the black pearls of Tahiti. Sizes range from tiny, delicate seed pearls to the largest pearl ever found, which weighed in at a whopping 75 pounds! The Pearl of Puerto, as it's known, was found in a giant clam off the coast of the Philippines. Its value is estimated to be $100 million.
If you're interested in attending this informative lecture, make your reservations for All About Pearls today by calling the Lizzadro Museum at 630-833-1616.
Date and Time:
Saturday, February 23, 2019, 2-3 p.m.
Location:
Lizzadro Museum of Lapidary Art
220 College Hill Ave.
Elmhurst, IL 60126
Admission:
Free with purchase of regular museum admission.
Adult admission is $5.
Senior (ages 60 and older) admission is $4.
Student and teen admission is $3.
Child (ages 7-12) admission is $2.
Children under 7, Lizzadro Museum members and active members of the Armed Forces receive free admission on any day the museum is open to the public.
For More Information:
Call 630-833-1616 or visit www.lizzadromuseum.org.