Lizzadro Museum of Lapidary Art is a Gem – Elmhurst BMW Dealer
If you're looking for a different kind of museum, the Lizzadro Museum of Lapidary Art might be just the thing. It's a delightful museum that features something for everyone, children as well as adults. The museum recently moved to Oak Brook after 57 years in Elmhurst. At Elmhurst BMW, we believe it's important to support our local museums. The Lizzadro Museum is both inspiring and educational.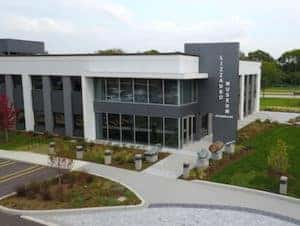 Lapidary is the art of cutting and polishing stones, minerals and gemstones. At the museum, you can explore an amazing collection of gems, stone carvings, rocks and minerals from across the globe.
The Lizzadro Museum of Lapidary Art can trace its roots back to the 1930s, when Joseph Lizzadro, who was then Meade Electric's Chairman of the Board, began to collect stones, including Datolite, Thomsonite and Lake Superior agate. He learned to cut and polished the minerals and soon began creating jewelry for his family and friends.
The Lizzadro Collection began when Joseph obtained his first Chinese jade carving at the end of the 1930s. Although he intended to cut the carving to make jewelry, his respect for the initial carver's skills won out. He added new carvings to his growing collection, which included works made from agate, amber, coral, ivory and gemstones.
Joseph's dream to open a museum became a reality on November 4, 1962, when the Lizzadro Museum of Lapidary Art first opened to the public in Elmhurst's Wilder Park. Joseph continued to grow his collection until his death in 1972. The Lizzadro Museum relocated to Oak Brook in November 2019.
So, head down to the Lizzadro Museum of Lapidary Art and check out the truly impressive collection! If you've been to the museum before, this is a great time to visit the museum in its new, roomier Oak Brook location.
Address:
Lizzadro Museum of Lapidary Art
1220 Kensington Road
Oak Brook, Illinois 60523
Hours:
Tuesday-Saturday: 10 a.m. to 5 p.m.
Sunday: 12-4 p.m.
Closed Mondays
Admission:
Adults: $8
Seniors (60+): $7
Students, teens and children 7-12: $3
Children 6 and under: Free
Museum members and active members of the Armed Forces are admitted free.
Admission is free on Wednesdays.
For More Information:
Call 630-833-1616, email info@lizzadromuseum.org or visit the museum's website at lizzadromuseum.org.