MLK Day of Service – Elmhurst BMW Dealer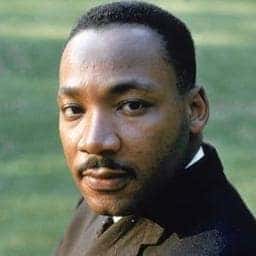 Students in grades 9-12 can visit the Elmhurst Public Library's Large Meeting Room on Monday, Jan 20 for the MLK Day of Service. This event, which runs from 1-5 p.m., honors Martin Luther King, Jr. Day by transforming the holiday from a day off to a day on. At Elmhurst BMW, we remember Dr. King's commitment to civil rights, and we believe this will be a great way for older kids to commemorate Dr. King's legacy.
The MLK Day of Service was created to help move the community closer to Dr. King's vision. According to the MLK Day of Service organizers, the event is "intended to empower individuals, strengthen communities, bridge barriers, and create solutions to social problems."
Dr. Martin Luther King, Jr. was a minister and activist who was a civil rights leader from 1959 until his assassination in 1968. Taking inspiration from his Christian beliefs and Mahatma Gandhi, Dr. King believed in advancing the cause of civil rights through civil disobedience and nonviolence. He received the Nobel Peace Prize in 1964 for his work fighting for racial inequality. The following year, he helped organize the Selma to Montgomery marches.
After his death, Dr. King was awarded the Congressional Gold Medal and the Presidential Medal of Freedom. Martin Luther King Day was established as a national holiday by President Ronald Reagan in 1986.
If you're the parent of a student in the ninth through twelfth grades, please encourage them to attend the MLK Day of Service at the Elmhurst Public Library on Martin Luther King Day. This is sure to be an interesting and educational event.
Date and Time:
Monday, January 20, 1-5 p.m.
Address:
Elmhurst Public Library
125 S Prospect Ave.
Elmhurst, IL 60126
Admission:
Admission is free.
For More Information:
Call 630-279-8696