Relive the Disco Invasion in Films of the '70s – Elmhurst BMW
If you were alive in the 1970s, you know that disco music was part of the soundtrack of that era. Chicago played a role in disco history during the infamous Red Sox game on July 12, 1979. The Elmhurst History Museum documents what happened that fateful night with an exhibit, "Disco Demolition: The Night Disco Died." Due to popular demand, the museum extended this fascinating show through Dec. 31, 2017 and added a lecture on Nov. 5, entitled "The Disco Invasion in Films of the '70s." All of us at Elmhurst Toyota encourage you to visit the Elmhurst History Museum to catch the exhibit and lecture.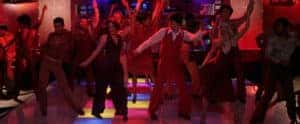 "The Disco Invasion in Films of the '70s" is a fun and informative talk about the influence of disco music on the movies and popular culture of the 1970s. Peter Hawley, a filmmaker and college educator, will present the lecture. As a founding member of the film program at Tribeca Flashpoint College, Hawley is uniquely qualified to describe the effect of disco music on Hollywood movies and American culture. Hawley attended Northwestern University and earned a master's degree from the University of Chicago.
In "The Disco Invasion in Films of the '70s," Hawley looks at at several movies in which disco music and discotheque culture feature prominently. These include "Boogie Nights," "Thank God It's Friday," and "Saturday Night Fever."
Boogie Nights, released in 1997, stars Mark Wahlberg and Julianne Moore. Set in Southern California in the 1970s and 1980s, the movie tells the story of a young nightclub employee. It was nominated for three Academy Awards.
Thank God it's Friday, a musical comedy released in 1978, stars Debra Winger and Jeff Goldblum. It follows the lives of clients and employees at a Los Angeles disco. Donna Summer won the Academy Award for the song "Last Dance" that year.
Saturday Night Fever, released in 1977, turned TV actor John Travolta into a Hollywood movie star and made the Bee Gees disco legends. Their songs featured prominently in the film's soundtrack, which went on to become one of the top-selling soundtracks ever.
So, travel back in time on Nov. 5. It's sure to be a lot of fun.
Date and Time:
Sunday, Nov. 5, 2017, 2-3:30 p.m.
Location:
Elmhurst History Museum
120 East Park Avenue
Elmhurst, IL 60126
Admission:
Members of the museum may attend for free. The cost for non-members is $5. Advance registration is required. Purchase tickets at Eventbrite.
For More Information:
Visit www.elmhursthistory.org or call 630-833-1457.