See Hot Rods and More at Cool Cars Under the Stars – Elmhurst BMW Dealer
Come check out Cool Cars Under the Stars, featuring muscle cars and hot rods, on September 13 from 6-8 p.m. This family-friendly event features beautiful, lovingly maintained, high-octane cars on display under the night sky. At Elmhurst BMW, we appreciate high-quality vehicles of all kinds, and we're excited to see the muscle cars and hot rods at Cool Cars Under the Stars.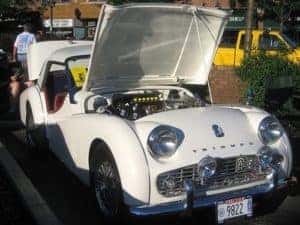 Muscle cars and hot rods are built for speed. Hot rods may have originated during Prohibition to help bootleggers outrun the law. They were often Ford Model T's, Model A's and Model B's from 1928-34. Cars were lightened and streamlined by removing exterior parts such as hoods and bumpers. The engine would be modified or swapped for a more powerful one, and fatter tires were added for better traction.
Muscle cars appeared on the scene a bit later. They were high-performance, American-made vehicles with large, powerful V8 engines that supplied lots of speed. Opinions differ, but the 1949 Oldsmobile Rocket 88 is often considered to be the very first muscle car. Classic muscle cars are usually considered to be those from the 1950s through the early 1970s, although some later models can also be called muscle cars. One thing's for sure, you'll see some beauties at Cool Cars Under the Stars.
The muscle cars and hot rods can be viewed outside the Elmhurst American Legion Post at the corner of Spring and Butterfield Roads. Food will be available for purchase, including $5 meal specials.
Cool Cars Under the Stars is brought to you by Elmhurst American Legion Post 187, with community support from the City of Elmhurst, Community Bank of Elmhurst and Elmhurst Orthopaedics.
Date and Time:
September 13, 2018, 6-8 p.m.
Location:
Corner of Spring and Butterfield Roads
Elmhurst, IL 60126
Admission:
Free. Food is available for purchase.
For More Information:
Visit www.americanlegionthb187.org or call 630-833-7800.