See The Pirates of Penzance Performed by Elmhurst Children's Theatre – Elmhurst BMW Dealer
Bring the whole family to see The Pirates of Penzance, performed by the Elmhurst Children's Theatre. There will be four performances over three days, from April 26-28. Children and adults will enjoy this classic comedy filled with pirates and song. At Elmhurst BMW, we're always impressed by the talented actors at the Elmhurst Children's Theatre, and we know that everyone who attends one of the performances will have a great time.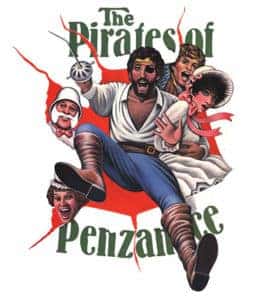 The two-act show concerns Frederic, who has turned 21 and just completed his apprenticeship to a band of gallant pirates. Frederic falls in love with Mabel, the daughter of Major General Stanley. You'll have to attend the performance of this comic opera to learn the rest of the story.
Written by the famous duo of Gilbert and Sullivan, The Pirates of Penzance premiered in New York City on December 31, 1879. Audiences and critics loved the show, which features the now-famous "Major-General's Song." The show opened in London on April 3, 1880, where it ran for 363 performances after its initial three-month run in New York. Many performances followed, including Joseph Papp's 1981 Broadway production, which won a Tony award and inspired a 1983 movie adaptation.
The Elmhurst Children's Theatre is a not for profit, children's theatre company founded in 1937. ECT has staged hundreds of theater productions in the years that followed and remains dedicated to serving the children of Elmhurst.
The Pirates of Penzance performances will be held at the Sandburg Middle School. Make plans to attend!
Date and Time:
The Pirates of Penzance runs from April 26-28. Show times are:
Friday, April 26 at 7 p.m.
Saturday, April 27 at 2 and 7 p.m.
Sunday, April 28 at 2 p.m.
Location:
Sandburg Middle School
345 E. St. Charles Rd.
Elmhurst, IL 60126
Admission:
Tickets are $8 per person and are available at the door.
For More Information:
Visit www.elmhurstchildrenstheatre.com.