Spin Your Wheels at the Fifth Annual Elmhurst Cycling Classic – Elmhurst BMW Dealer
If you're looking for some family fun this month, all of us at Elmhurst BMW suggest that you check out the fifth annual Elmhurst Cycling Classic, Pro-Am Racing Under the Stars, on Friday, July 21. This free event has something for everyone, even if you're not a cyclist.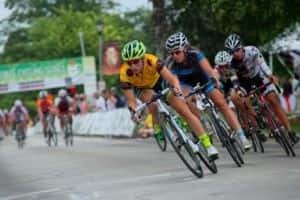 Come out and watch the cycling, as racers of different age groups, including juniors and masters, take to Elmhurst city streets beginning at 11 a.m. Feel free to dress in a theme costume and decorate your bike too! Prizes will be awarded for the best decorative theme. There will also be a vendor expo, a large playground and face painting for the kids, antique ambulances on display, and food from local eateries. The 1.2-mile family fun bike parade and ride around Elmhurst College begins at 6:20 p.m., followed by races for professional cyclists and handcyclists from around the world beginning at 7:05 p.m.
The Wilder Mansion Beer Garden (serving beer, wine, and nonalcoholic beverages) will be open from 3-10 p.m. in Wilder Park. You can view races from the front yard of the mansion, which is at the start and finish lines. Other Elmhurst attractions around the race course include the Elmhurst Public Library, the Elmhurst Art Museum, and Elmhurst College.
Spectators and visitors are encouraged to bike to the Elmhurst Metra train, which stops a short way from the race course. You can also cycle to the event and park your bike in the special bike valet area, which will be in the fenced tennis courts at Wilder Park.
Date:
Friday, July 21. Events begin at 11 a.m. and will continue throughout the day, with the last event starting at 8:40 p.m.
Address:
Racers can park at 249 Walter St. in Elmhurst.
More Information:
For more information, visit the event website at http://www.elmhurstcyclingclassic.com.