The Agape Ringers Perform Sounds of the Season – Elmhurst BMW Dealer
Come listen to Sounds of the Season, an afternoon concert filled with uplifting handbell music on Saturday, December 15 at 4 p.m. Nothing says Christmas quite like the sound of pealing bells, and The Agape Ringers handbell ensemble is among the best in the greater Chicago area. Guest musicians accompanying The Agape Ringers at the concert are organist Jane Holstein and pianist Joel Raney. All of us at Elmhurst BMW think you'll enjoy Sounds of the Season. Take a break from the holiday rush and let the pure tones of the handbells restore your good cheer!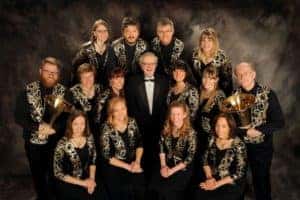 The Agape Ringers ensemble was founded more than 25 years ago by handbell enthusiast David Weck. Today, this talented group performs internationally as well as across the United States. The ensemble features over 200 individual hand chimes and handbells. The Sounds of the Season concert on December 15 is the last performance with founder David Weck, and The Agape Ringers are sure to make him proud!
While tuned handbells didn't arrive in our country until early in the twentieth century, they were in use in England as early as 1696. Church bell tower ringers found them to be a good way to practice for Sunday services, using the same number of handbells as there were bells in the church tower. Ensembles like The Agape Ringers perform as one instrument to produce harmony and melody, with each bell ringer playing specific musical notes with their tuned handbells. Together, the members of The Agape Ringers have more than 340 years of combined experience creating beautiful music together.
We encourage you to attend Sounds of the Season at the Elmhurst Christian Reformed Church. You'll hear holiday classics arranged in new and interesting ways to showcase the handbells' pure, clear tones. This annual concert might even become one of your family's favorite traditions. We hope to see you there!
Date and Time:
December 15, 2018, 4 p.m.
Location:
Elmhurst Christian Reformed Church
149 W. Brush Hill Rd.
Elmhurst, IL 60126
Cost:
$19/$25
For More Information:
Visit www.AgapeRingers.org.