What is My Birthstone? is a Tale of Gems – Elmhurst BMW Dealer
The Lizzadro Museum of Lapidary Arts presents a fascinating lecture on September 22 called "What is My Birthstone?" In the presentation from 2-3 p.m., Gemologist Sakina Bharani provides information about gemstones for the month you were born, how the rough gem was formed in the earth, and some of the unique features of each birthstone. You'll learn about the history of birthstones through the ages. Here at Elmhurst BMW, we appreciate the community education classes provided by the Lizzadro Museum and encourage you to attend "What is My Birthstone?"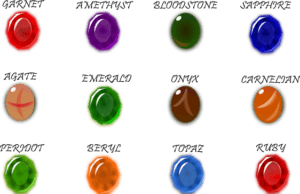 The concept of birthstones as we know them today may have origins dating back to the Bible. In ancient times, people believed that wearing certain gems could safeguard them from illness or evil. These beliefs changed over time and across different cultures. The tradition of birthstones in Western civilization today may have originated in Early Modern Europe.
Prior to 1912 in the United States, there wasn't one official list of birthstones that was widely recognized. The American National Retail Jeweler's Association, now known as Jewelers of America, changed that. Members wanted to be able to provide consistent information to their customers who were shopping for birthstone jewelry. So, in 1912, the organization created the official birthstone jewelry list, which includes both precious and semi-precious stones. This list has been updated several times over the years, in 1952, 2003, and most recently in 2016.
"What is My Birthstone?" is a presentation that will appeal to young people as well as adults who are interested in gems or gemology. Contact Lizzadro Museum today to reserve your seats!
Date and Time:
September 22, 2018, 2-3 p.m.
Location:
Lizzadro Museum of Lapidary Art
220 Cottage Hill Ave.
Elmhurst, IL 60126
Admission:
Admission is $5 for adults, $4 for seniors (60 and over), $3 for teens and students and $2 for children 7-12. Children six and under and museum members are admitted free.
For More Information:
Visit www.lizzadromuseum.org or call 630-833-1616.