You'll Love Into the Woods JR. – Elmhurst BMW Dealer
Into the Woods JR. is a modern musical with plenty of twists and turns in its plot. This Broadway musical is being performed by the Elmhurst Children's Theatre. There are two performance dates at the Timothy Christian School: Friday, July 26 and Saturday, July 27. The show features a cast of actors and actresses of all age groups. At Elmhurst BMW, we're continually impressed with the talent in our community. We know this is one show you won't want to miss!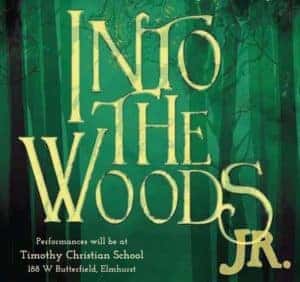 The non-profit children's theatre puts on fine productions year-round and this summer, it's no different. Into the Woods JR. was adapted from the original play created by Stephen Sondheim and James Lapine to make it appropriate for young performers. With memorable characters, no chorus and little dancing, Into the Woods Junior features an ensemble of talented actors and singers.
Telling stories by the Brothers Grimm, Into the Woods JR takes the audience on a journey from one hilarious fairy tale to another. This musical comedy takes well-known fairy tales such as Cinderella and Jack and the Beanstalk and gives them a modern twist. The end result will have the audience uproarious with laughter. Written in a way that facilitates growth and gets people questioning the ethics of the characters they grew up knowing, Into the Woods JR. is a production worth seeing more than once.
This will be a fun and entertaining event. Show your support for our area's young performers and head over to Timothy Christian School for this great show.
Date and Time:
July 26, 2019, 7 p.m.
July 27, 2019, 2 p.m. (matinee) and 7 p.m.
Location:
Timothy Christian School
188 W. Butterfield
Elmhurst, IL 60126
Admission:
Tickets are $10 (Saturday matinee is $8) and are available at the door.
For More Information:
Visit www.elmhurstchildrenstheatre.com or www.facebook.com/ECTshows.